New release of Guitarix, including new LV2 plugins
The Guitarix developers have just announced the release of Guitarix version 0.31.0. For the uninitiated, Guitarix is a tube amplifier simulation for JACK, with an additional mono and a stereo effect rack. Guitarix includes a large list of plugins and also supports LADSPA/LV2 plugins.
This is mainly a bug fix release but it also includes three new LV2 plugins. They are -
GxRoomSimulator (Based on Gardner's room reverberator models)
GxDigitalDelay
GxLiveLooper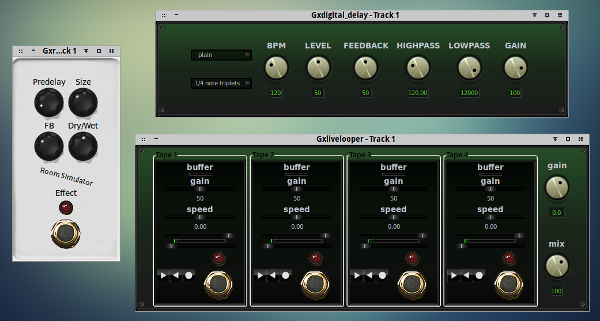 For more release information, and a full list of all emulations, tonestacks, cabinets and plugins that come with Guitarix, check out the accouncement at linuxmusicians.  
If you would like to learn more about using Guitarix, check out the Ultimate Guide to Getting Started With Guitarix