Guitarix 0.32.3 is out!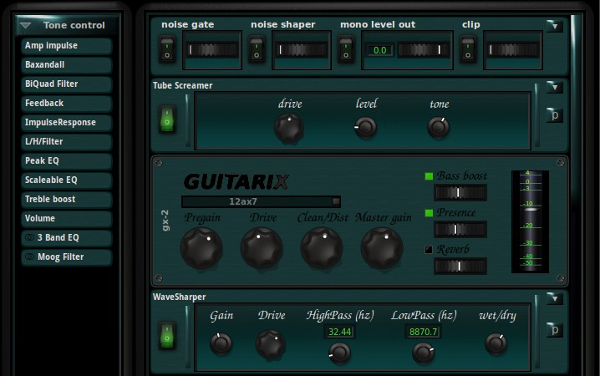 Guitarix 0.32.3 is out! Changes include -
Fix some rc-style bugs for KDE Qtcurve engine
Add 2 new rc-styles (flat and green)
Replace old outdated factory presets
Add some new plugin presets
Add jack midi out port to report state (CC messages) and control multiple instances with one interface
Set engine.mute to default midi controller 120 (All Sounds Off)
Add new command-line options -L start with Live Play GUI and -M start with engine muted
Fix some issues with remote control GUI and external plugs
Also note, the Guitarix developers are still looking for presets to include in Guitarix's official releases. If you have any presets that you would like to share, please do contact the developers.
See full details of the announcement over at linuxmusicians.com