QjackCtl 0.4.0 is out!
Rui Nuno Capela has just announced the release of QjackCtl 0.4.0.

This release makes it easier to get up and running as it now splits the setup settings between two tabs, one with the primary settings with the other tab housing the more advanced setting.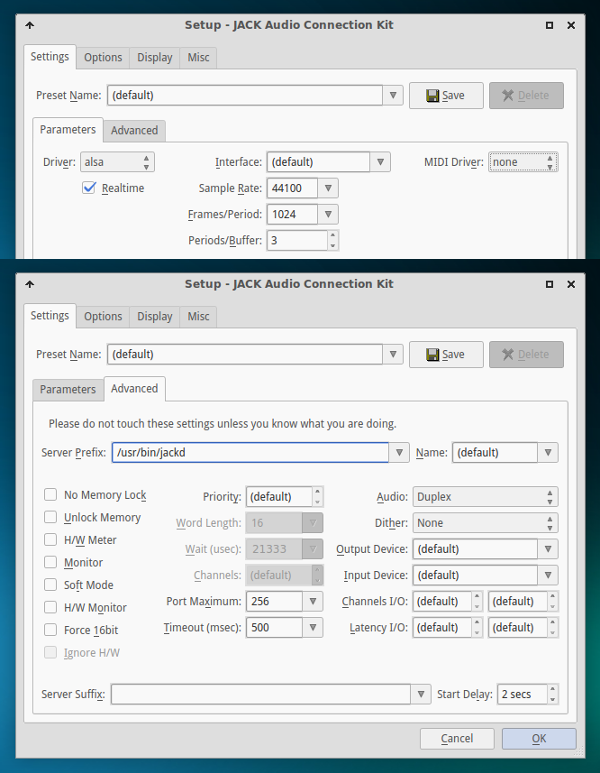 Some other changes include -
Some windows fixes added
Limit range for the real-time priority setting, now having 6 as absolute minimum valid value
A new top-level widget window geometry state save and restore sub-routine is now in effect (experimental)
Delayed geometry setup for widget windows upon startup has been deprecated and scrapped altogether.
Got rid of old patchbay auto-refresh timer cruft, which was previously hidden/disabled.
New socket names are now automatically inferred from selected client names while on the Patchbay widget, Socket dialog.
For full details, visit rncbc.org