Qtractor 0.7.9 - A Snobbier Graviton release
Rui Nuno Capela continues his end of summer release frenzy. This time around he is pushing out Qtractor 0.7.9.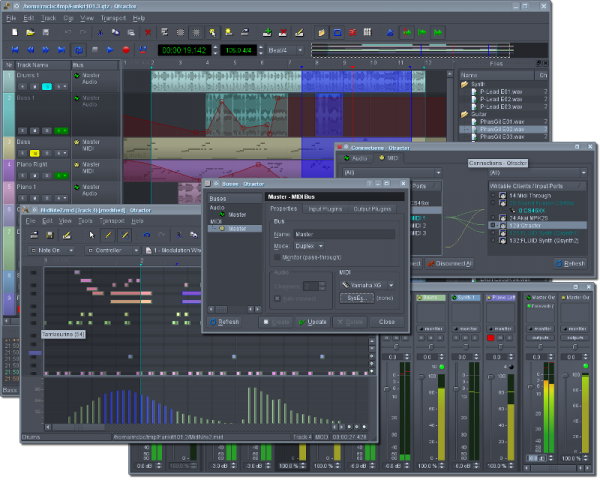 Release highlights include -
Audio/MIDI metronome anticipatory offset (new)
Current clip highlighting (new)
SFZ sample file archive/zip bundling (new)
MIDI transpose Reverse tool (new)
MIDI (N)RPN running status and NULL support (new)
MIDI Controllers catch-up algorithm (fix)
MIDI track Instrument menu (fix)
JACK shutdown and buffer-size changes (fix)
For full details of the changes in this release, check out rncbc.org
And for those interested in getting started with Qtractor, check out our Qtractor QuickStart guide.