AVL Drumkits updated to version 1.1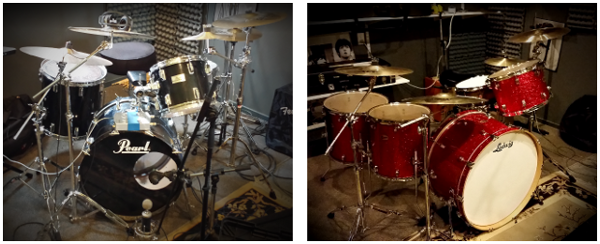 Glen MacArthur, maintainer of AVLinux, has just announced version 1.1 of his AVL Drumkit sample pack intended to bring an "authentic acoustic, organic drum sound to your MIDI DAW arrangements and preserve real-world characteristics such as tom ringing and overtones unlike many General MIDI kits that sound sterile."
In addition to the sample packs previously available Hydrogen and SFZ formats, this release also now includes samples in the SF2 format.
Also of note is that the sample pack is now licensed CC-BY-SA, using a slightly modified license proprosed by Nils Gey. For more details, check out the discussion over at Linuxmusicians.
There are also new Kick drum samples for both kits with fuller sounding closed resonant heads.
For more details, check out the AVL-Drumkits webpage.
Also, don't forget to check out our tutorial 'Using AVL drumkits with a-Fluid Synth in Ardour'.