New overdrive stompbox plugin, GxSD1 LV2 released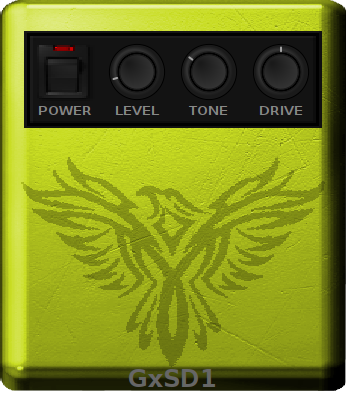 Hermann Meyer has just released another LV2 plugin, GxSD1. As the name suggests, this is based on the Boss SD1 overdrive pedal.
This is just one of many stompbox emulations that Hermann has been working on lately. He has also set up a github repository with all these plugins, so you no longer have to build them one at a time. Currently this repository contains the following plugins -
GxBottleRocket.lv2
GxHotBox.lv2
GxVBassPreAmp.lv2
GxSuppaToneBender.lv2
GxHyperion.lv2
GxVoodoFuzz.lv2
GxSaturator.lv2
GxVintageFuzzMaster.lv2
GxSuperFuzz.lv2
GxVmk2.lv2
GxUVox720k.lv2
GxSlowGear.lv2
GxGuvnor.lv2
GxToneMachine.lv2
GxSD1.lv2.lv2
You can find the github repository here, where you will also find build instructions.
Details of the GxSD1 release can be found over at linuxmusicians.