Ardour 4.6 has been released
Ardour 4.6 has been released with many interesting and useful new features, as well as loads of bug fixes. Let's check out some of what's new.
Track and bus duplication
Tracks and busses can now be duplicated. You'll find this option by right clicking on track headers in the editor window, or by clicking on the track/bus name of a mixer strip in the mixer window. This will duplicate the track/bus with all plugins and plugin settings.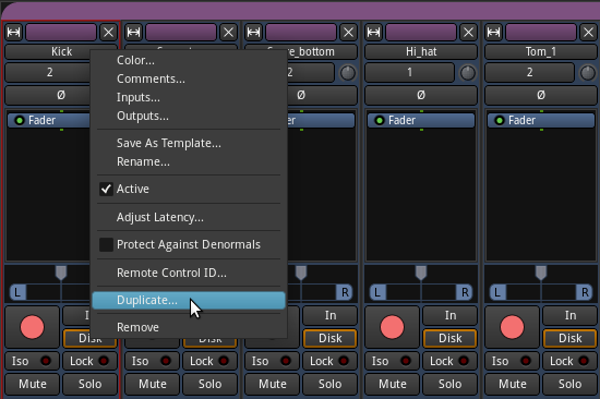 In the case of audio and MIDI tracks, you are also given options to copy, share or create new playlists.   
New Faderport support
Ardour now has "deep support" for the Presonus Faderport.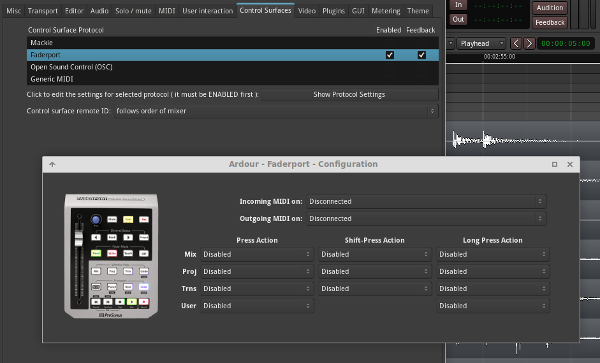 Monitor section updates
You can now toggle the monitor section via a button on the master bus, provided the monitor section is enabled in a session (session > properties > monitoring tab > 'Use monitor section in this session'). As well as this toggle button, there is also an entry for this in the 'View' menu ("Toggle Monitor Section Visibility"), which can be binded to a shortcut of your choosing.
When a button in the monitor section is enabled, but the monitor section is hidden, the monitor button on the master bus will turn red to alert you that the monitor section has a button enabled.
In addition to the new toggle option, the monitor section is now slimmer and also includes the ability to add plugins. You can access this option via the new 'Processors' button.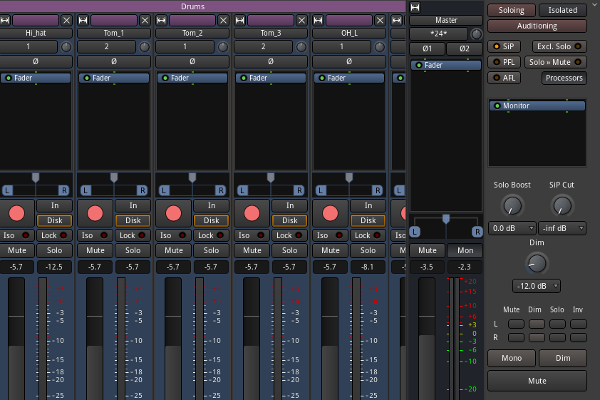 Plugin management improvements
There have been lots of small but very useful improvements to plugin management. First of all, if you are only adding one plugin from the plugin manager, the plugins interface will automatically open up when added.
 
The plugin manager has also gained drag and drop support. You can now open up the plugin manager and arbitrarily drag plugins from it to proccessor boxes in the mixer window.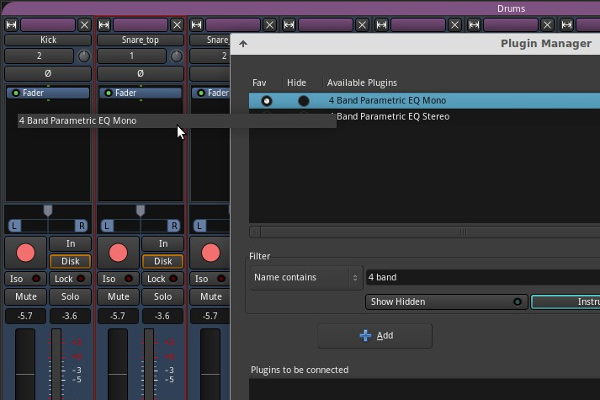 The plugin manager now includes new filter buttons for instruments, analyzers and utilities. These can be particularly useful when working with MIDI tracks when you just want to browse instrument plugins. These filter buttons have three states. Highlighted (button outlined) means that option is included in search results, fully lit buttons mean that only the selected buttons options are shown, while off means not included in results at all.

There is also a new 'Favorite Plugins' list in the mixer window from which plugins can be dragged and dropped from. What's more, this list also allows you to drag and drop plugin presets onto tracks. Presets are accessible by clicking on the triangle beside the plugin in the plugin sidebar.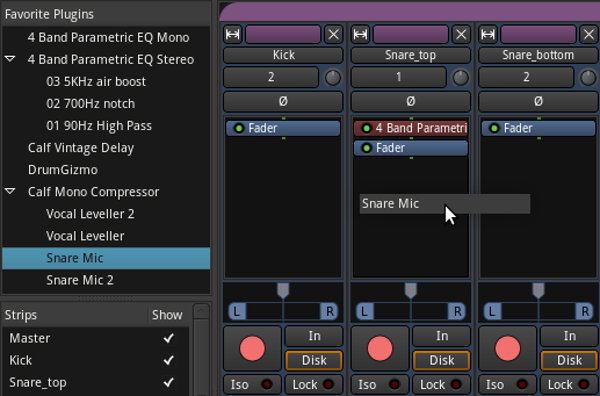 Another neat trick is that you can also double click on a plugin, or plugin preset, in the 'Favorite Plugins' list and an instance of the plugin will be added to every selected mixer strip.
If you have a plugin added to a track and find yourself using the setting a lot, dragging the plugin from its mixer strip to the 'Favorite Plugins' list will allow you to save the preset. This will show up in both the plugin sidebar as well as in the plugins drop down preset menu. This also works the other way around, presets saved in the plugin will also show up in the plugin sidebar. This allows for easy dragging and dropping of presets to tracks in future.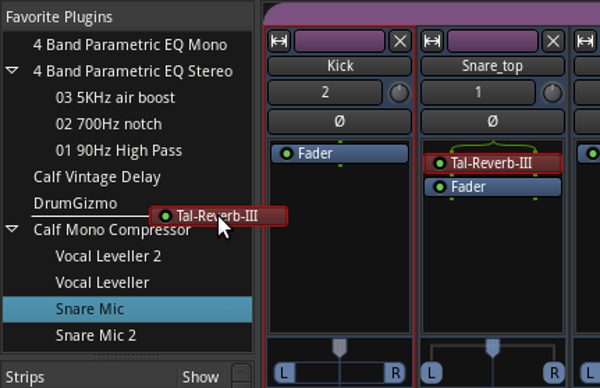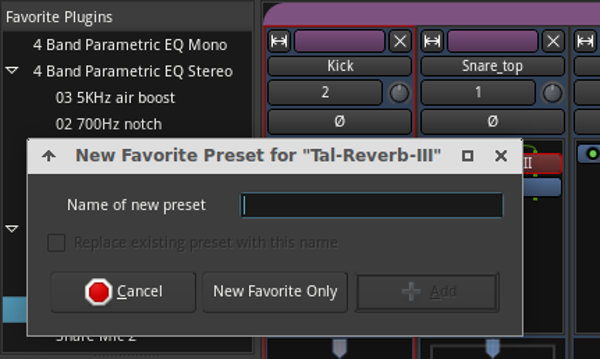 All plugins in the plugin sidebar can also be rearranged via drag and drop.
For more details about the plugin sidebar, check out the Ardour manual.
For a full list of changes in this release, check out the annoucement over at ardour.org.