Ardour
Primary tabs
Screen dump: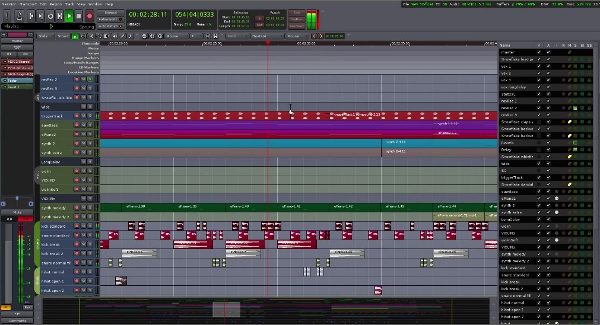 Ardour is a fully featured audio and MIDI multi-track recording and editing program. Ardour supports LADSPA, LV2 and LinuxVST plugin formats.
Features include powerful anything to anywhere signal routing, video timeline, direct import of freesound files, dedicated monitor section, meterbridge, inline plugin control and extensive export options, including exporting multiple formats at once.
Check out the Ardour website for a further list of Ardour's features.