DISTRHO plugin suite
Primary tabs
Screen dump: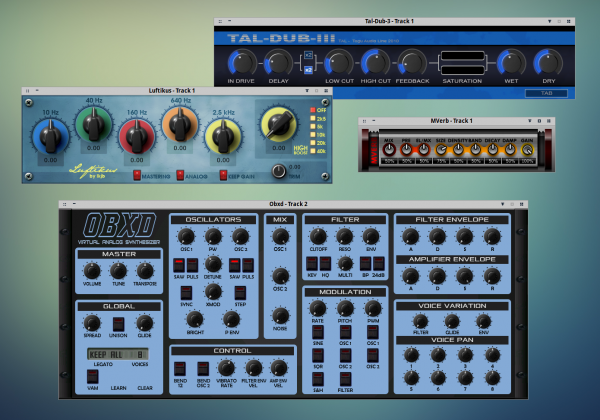 The DISTRHO plugin suite, is a collection of plugins, and various ports. Notable plugins include -
Obxd - An emulation of the famous ob-x, ob-xa and ob8 synths.
TAL Plugins - Including TAL Dub-3, Filter, NoiseMaker, Reverb and Vocoder.
Merb - A practical demonstration of Dattorro's figure-of-eight reverb structure.
Luftikus - A digital adaptation of an analog EQ with fixed half-octave bands and additional high frequency boost.